Jack Armstrong of FranNet of NJ
and Sunbelt Business Brokers
FranNet has seventy-five offices worldwide and represents seventy-five carefully selected national franchises. Jack Armstrong is the President of FranNet of New Jersey and is chairman on the consulting organization's finance committee. He has also served on FranNet board of Directors for several years and currently serves as vice chairman. Armstrong conducts more than 50 seminars a year on franchising, many in close cooperation with leading outplacement firms and Small Business Development Centers. He has been actively involved in presenting the basics of franchise ownership as part of outplacement program conducted by major organizations that are downsizing. He offers free consultation for prospective entrepreneurs. Armstrong also owns a franchise of Sunbelt. Sunbelt is the largest business facilitation firm in the country with over 300 offices in thirty-eight states. For the last ten years, Sunbelt has been ranked number one by Entrepreneur magazine in the business brokerage field. Armstrong has an accounting degree and a MBA in finance from Pace University, where he did his thesis on Franchising. The International Business Brokers Association also awarded him the designation of Certified Business Intermediary. He holds a New Jersey Real Estate License.
---
Charles Mizejewski of FranNet of NJ and
Sunbelt Business Brokers
Charles Mizejewski is a Senior Consultant with FranNet of New Jersey offering free consultations for those considering small business ownership.Franchise Network represents over seventy-five carefully selected franchise opportunities and has seventy-five offices worldwide specializing in helping people find the right franchise. Mr. Mizejewski is also Vice President of Sunbelt in New Jersey, a business brokerage firm which facilitates the sale of closely held small and mid-size businesses to qualified buyers.Sunbelt is the largest business brokerage firm in the United States with over 300 offices, and has been ranked number one by Entrepreneur Magazine for the last 10 years. Mr. Mizejewski has an accounting degree from Miami University and did graduate work in marketing at Fairleigh Dickinson University.He is a Certified Public Accountant and has over 30 years business experience including executive positions at Johnson & Johnson.He is also a member of the International Business Brokers Association and earned the designation of Certified Business Intermediary.
---
Christine Nocciolo of FranNet of NJ
Christine Nocciolo has a background in business brokerage and franchising. She has been an associate in the FranNet, New Jersey office for over three years. In addition to working with clients, she identifies appropriately with self-employment opportunities for budding entrepreneurs. She also actively manages an "active" household which includes three sons and a husband. She can be contacted at christine@explore-biz.com or 732-494-6926.
---
Frank P. Caroselli of Sunbelt Business Brokers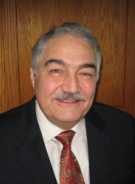 Frank P. Caroselli is a Senior Consultant with Sunbelt. He is a versatile business executive who has over 30 years of business experience. This includes 24 years as a financial Vice President / CFO and 4 years as President and CEO of a $45 million international company.
Frank has a solid record of leadership and accomplishments in diverse manufacturing industries, in both domestic and international settings. He has negotiated the purchase and sale of various corporate businesses including the acquisition of a minority interest of a European company. He is a leader with management and team building skills. Frank has a BA degree in Business Administration from Rutgers University and an MBA in Finance and Public Accounting from St. John's University.
Frank has earned the Certified Main Street Business Broker (CMSBB) professional designation. He has taken a leadership role in community and other professional organizations including United Way, the Vistage CEO Group and an International Trade Association in Brussels. He maintained a seat on the Board of Directors of a company in Barcelona, Spain.
Frank has been an active member of Rotary International since 1981. He is currently a member and past president of the Whitehouse Rotary. He has been active at the district level as Chairman of the Care and Share, District Conference and Eat, Drink and Share Committees. He is a past president of Gift of Life, a Paul Harris Fellow and a former Assistant District Governor.
Frank believes strongly in the 4 way test of Rotary International.
"Is it the truth? Is it fair to all concerned? Will it bring goodwill and better friendship? Will it be beneficial to all concerned?" He strives to emulate these tenets in all business transactions.
Frank brings his unique 4 way wealth of business and community experience to all business endeavors, so that his involvement will result in a win-win outcome for clients.
---
JOSEPH DELIKAT - SUNBELT BUSINESS BROKERS
Joseph Delikat - Mr. Delikat is a senior Business Intermediary associated with Sunbelt Business Brokers for over 8 years. Joe has over 30 years experience as a people and results oriented senior management executive with P/L responsibility and global experience in sales, marketing and operations coupled with a strong financial background. Joe has worked for both small to mid size businesses as well as large corporations private and public. He was a member of the management team responsible for a successful IPO and the key person in negotiating a Business Cooperation Agreement with a Japanese OEM which led to the formation of a Private Joint Venture between the two companies. Joe was also active in M&A activity on the corporate level.

Joe's hands on proactive approach and negotiating skills have successfully resulted in numerous business owners achieving their objective in selling their business. He understands that for a transaction to be successful, it must be a win/win for both the Seller and the Buyer. Sellers and Buyers should not hesitate to contact Joe to discuss their requirements.

Joe has a BS in Mechanical Engineering and a MS in Management Engineering from Newark College of Engineering now known as New Jersey Institute of Technology.

---