Looking to Buy a Franchise or Small Business for Sale?
Need Assistance in Finding Business Financing?
An existing franchise or small business for sale is a good option if you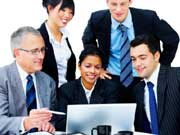 would like to own a company. When you buy a small business for sale, you have the benefit of going into immediate operation. If you are interested in purchasing a business with name recognition, franchise businesses for sale will give you that opportunity. In either case, FranNet can assist you in locating the business or franchise that's right for you. We walk you through the entire process of locating a small business for sale and can help you find business financing. Call us today to schedule a no obligation consultation to discuss your interests in a small business for sale in New Jersey.
Turn to FranNet in NJ
for Franchise Businesses for Sale.
Over the years we've screened hundreds of franchisors and worked with thousands of people interested in franchise businesses for sale. We're confident we can provide you with choices to best match your skills, lifestyle and business financing ability. To begin, we want to understand you and the type of business you believe would suit your goals, so we can find the franchise that should be the best business value for you. Here's a quick summary of the FranNet process:
·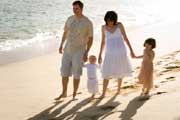 You tell us about your goals and dreams and we create a profile.
We develop a blueprint or "model" of the perfect business for you so you can evaluate businesses.
Once you've identified some business types you believe match your model, we suggest specific companies pre-selected by our business appraisal process for further evaluation.
<,i>You conduct a complete investigation of any business you think may be right for you. To help out, we provide you with some sample questions and research guides.
When you are ready to buy, we help you locate business financing, franchise attorneys and other helpful resources.
Identifying franchise businesses for sale and locating opportunities for business financing should be trusted to experts. Call FranNet in New Jersey to schedule a "No Obligation" consultation today.
Determining a Business Value
by Conducting a Business Appraisal
is One of the Many Services Offered
by Sunbelt Business Brokers.
Before you enter into any venture, it's important to conduct a thorough business appraisal. Sunbelt Business Brokers is expert at analyzing businesses and we can help you determine the business value of any company or franchise you are interested in purchasing. Our staff is extremely qualified to help you buy the small business or franchise of your dreams. We have a Certified Public Accountant on staff as well as individuals with backgrounds in banking and finance. The business appraisal process is thorough so you know the business value is accurate and complete. Call Sunbelt Business Brokers to learn more about our business appraisal process that helps identify the best business value for you and your desires.