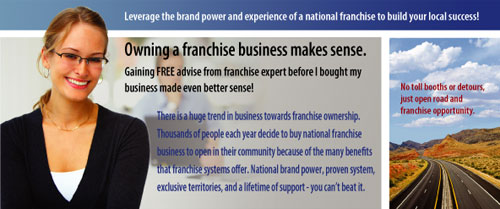 FranNet can assist you
in securing business financing.
You've done all your homework, and with the help of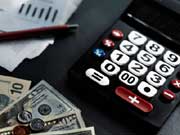 FranNet and their business appraisal process, determined a fair business value for the purchase. If you're like most people buying a business, you'll probably need to borrow money to complete the acquisition. Although, you may obtain seller financing or a loan from friends or family, most buyers turn to a commercial lender for their business financing. In most cases, the typical business purchase will include the following business financing elements…
Buyer's Cash: Typically 20-50% of the purchase price comes from the buyer's cash reserves. The seller and/or banks are usually unwilling to consider business financing if the buyer's commitment is not significant. The buyer must also consider reserves to be used for working capital.
Seller Financing: Sellers will sometimes consider financing as a way to receive the full business value. Seller financing supports the idea of confidence in the business as well as a continued commitment to success. Such financing is usually structured as a term loan, consulting agreement, or non-compete agreement.
Institutional Financing: In New Jersey, FranNet provides referral assistance in obtaining funding from a financial institution. SBA secured loans are available in some cases and will include a review of the buyer's personal guarantees and subordination of any loans made by the seller.
To learn more about the FranNet network of business financing sources, contact us today.
The business appraisal and business value
are important in obtaining financing.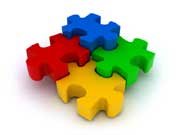 When FranNet recommends a business for sale, we do a lot of homework to make certain that particular business is viable. Our business appraisal process is detailed and we take a great amount of effort to analyze its accounting records and marketing plan as well as the competency and effectiveness of the company's employees. As you review this information and complete your due diligence, you will be able to identify a fairly accurate business value. This business value is important when a bank is looking to underwrite your purchase.
All lenders have what are known as "underwriting guidelines." These guidelines identify the facts and circumstances that must exist for financing to occur. It makes the process go much more smoothly if you obtain these guidelines before you apply for funding. Typically, the bank will ask for a credit check, financial statements, management backgrounds, insurance certificates, environmental and engineering reports, governmental licenses and corporate documents. Much of the information gathered during the business appraisal process conducted by FranNet will help in this area.
Call FranNet to schedule a "No Obligation" consultation and work with the professionals that provide a detailed business appraisal that helps you determine a business value for your purchase.