Interested in buying a franchise but don't know where to turn?
Fran Net of New Jersey is your answer.
When looking to buy a franchise, it's important to make sure you consider only those companies that meet your lifestyle, skills, and business financing abilities.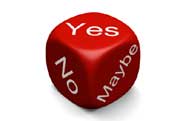 But, how do you know and locate the franchises that will match your requirements? In New Jersey, FranNet of New Jersey can assist you in locating the franchise that best suits your needs. To help you accomplish your goal to buy a business, we work with you to develop a model you can use to evaluate potential franchises. Applying this model is effective in helping you find the right company in buying a franchise. Please visit the rest of your site; we have tried to provide you with useful information that can help you make your choice and to make your choice easier.
Buying a franchise becomes a less daunting task when you contact FranNet of New Jersey.