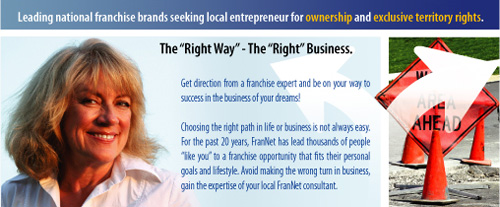 Interested in buying a franchise or small business
but don't know where to turn?
FranNet is your answer.
When looking to buy a business or franchise, it's important to make sure you consider only those companies that meet your lifestyle, skills, and business financing abilities. But, how do you know and locate the companies that will match your requirements? In New Jersey, FranNet can assist you in locating the small, independently-owned business or franchise that best suits your needs. To help you accomplish your goal to buy a business, we work with you to develop a model you can use to evaluate potential companies. This model is effective in helping you find the right company, whether you are interested in buying a franchise or an existing small business. Buying a franchise or small business becomes a less daunting task when you contact FranNet in NJ.
It's important to create a solid model
when you want to buy a business.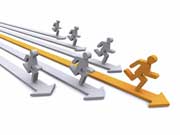 To create the best possible model for you to use when buying a franchise or small business, we need your help. During the initial phase of the process, we will ask you many detailed questions to determine the business characteristics that best match your profile and requirements.
Some of the questions we will ask are:
What are your reasons for wanting to buy a business?
Have you ever owned a business?
What hours do you like to work?
How far are you willing to commute?
Are you interested in buying a franchise or would you like to purchase an independently-owned business?
Do you have capital with which to purchase the business or do you need business financing?
What type of location would you like to have for your business (e.g. office, home-based, strip center, etc.)?
Will you have partners?
Are you looking to build equity in the business to be used toward retirement?
Initiate the process to buy a business by calling us today to schedule your "No Obligation" consultation.
FranNet can locate
sources of business financing.
After you've thoroughly evaluated your ability to own and operate a business and have found a business you would like to purchase, you should be ready to make an offer. Some people don't have the capital needed or don't want to use existing capital to purchase a business or franchise on their own and would like to find sources of business financing. FranNet can assist you in locating funding for your purchase. After we walk you through the entire process of locating a small business, we refer you to financing options to fund your dream of business ownership. To work with the professionals that not only help you find the right business but also provide you with referrals for business financing, call FranNet today.